Following several colliery disasters during the 19th century, calls came to set up a Mines Rescue Service.
By 1913 there were 10 Mines Rescue Stations in the south Wales coalfield.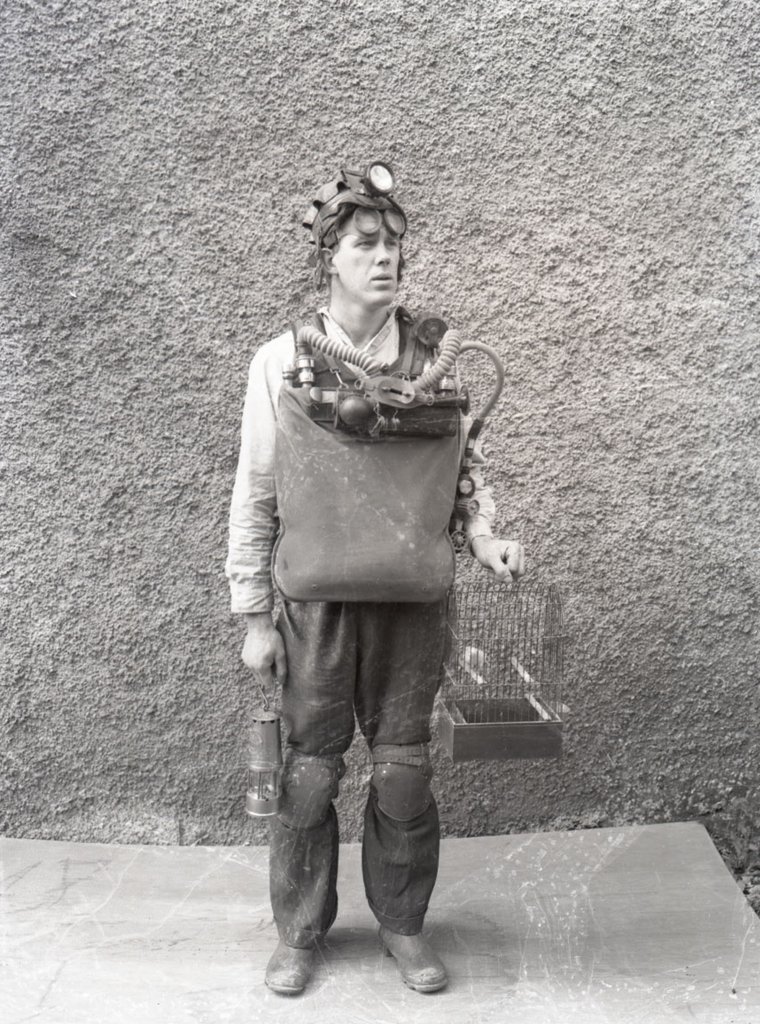 Rescuers were specially trained miners. They knew the collieries and were familiar with working underground.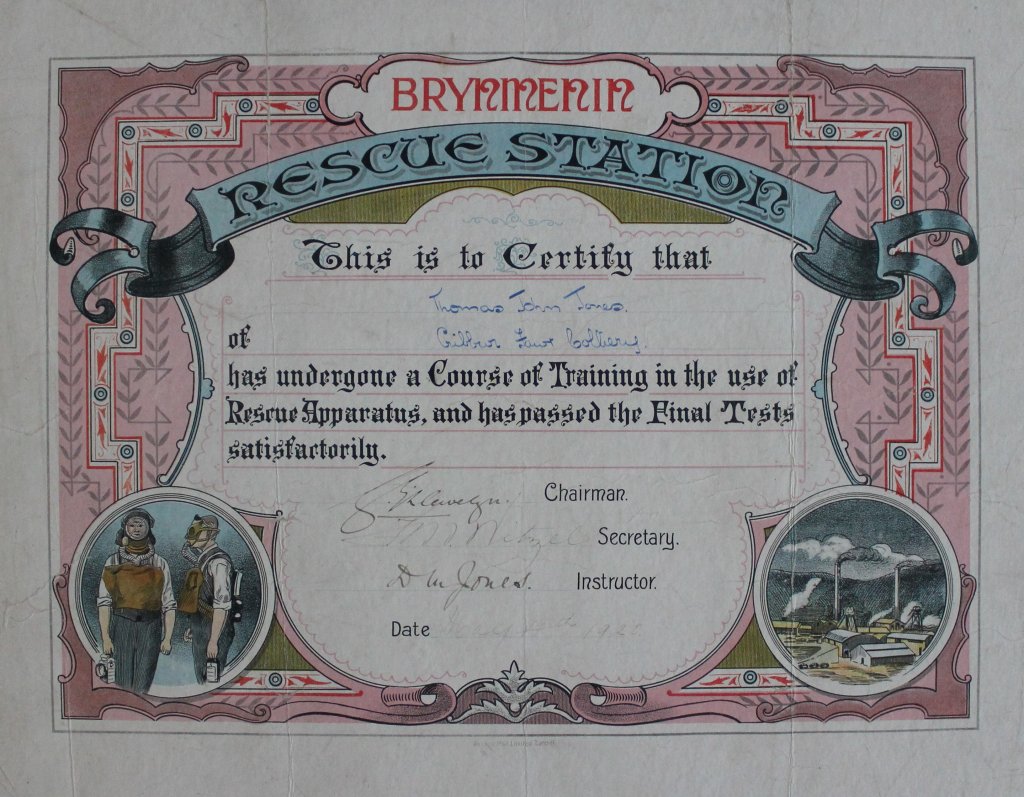 They were trained in using breathing apparatus and specialist rescue equipment, and delivering first aid.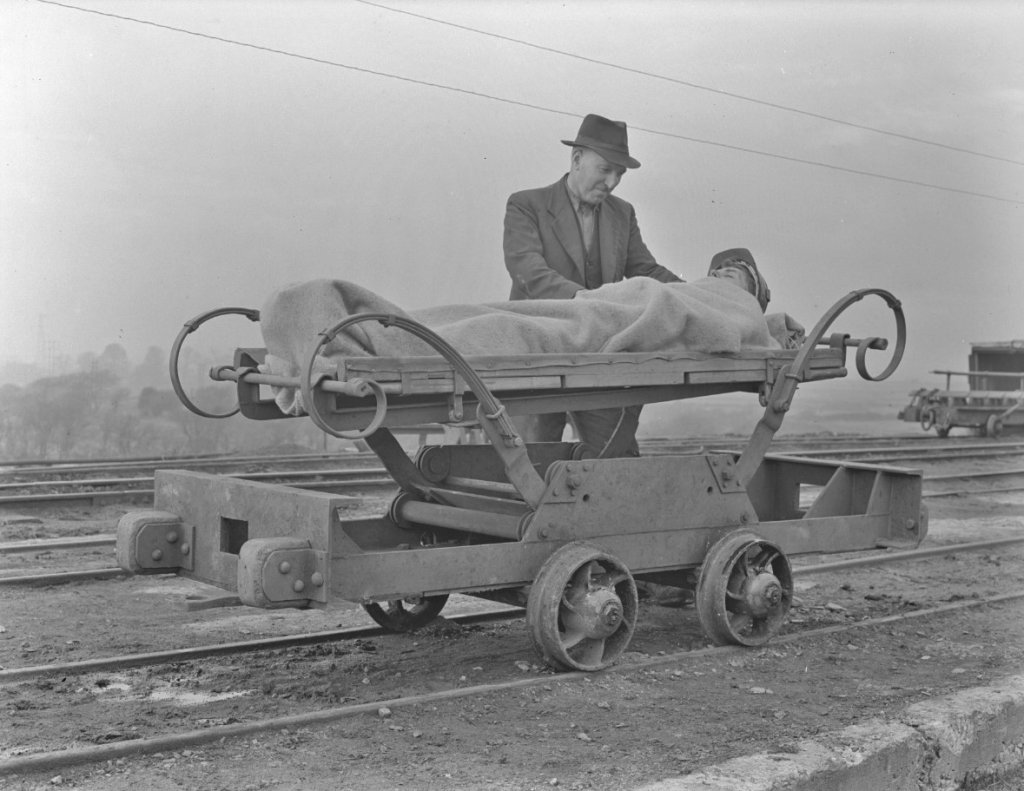 They trained rescue teams at each colliery. Minutes of Dinas Rescue Station note that …each colliery should have a team of at least five men. They would be trained as a team and if called upon in an emergency would be familiar with each other.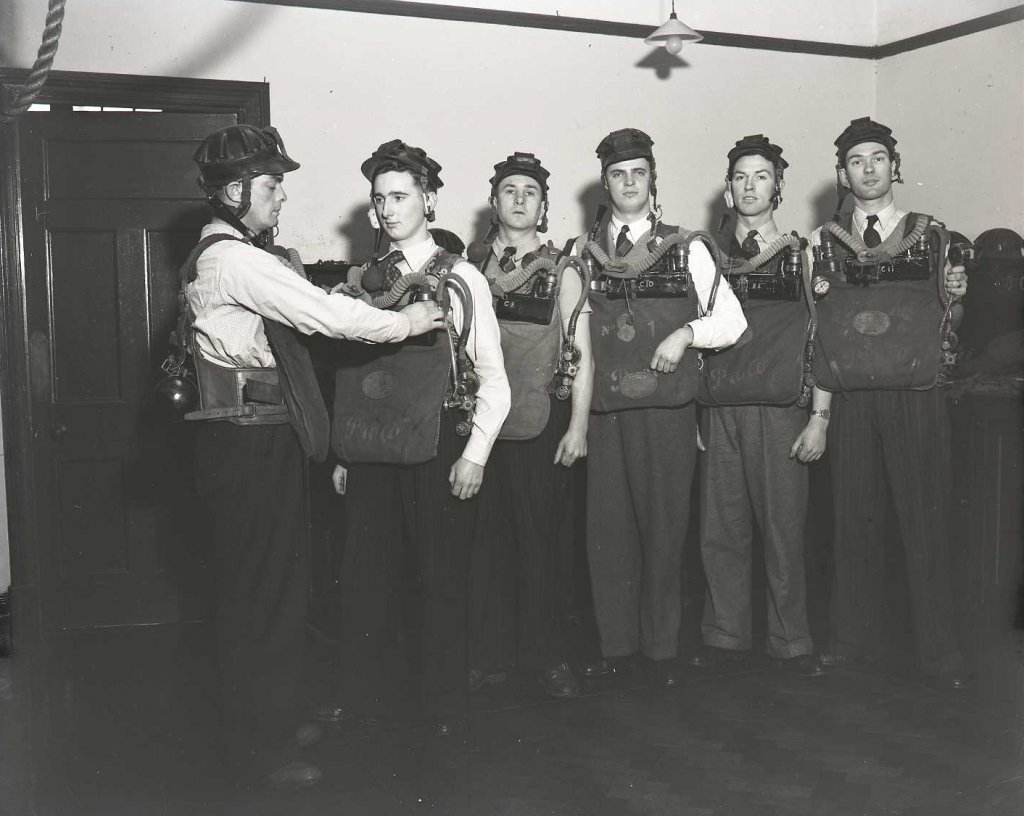 The work was physically and mentally challenging. Rescuemen were considered the elite of the mining industry.