Feb 2020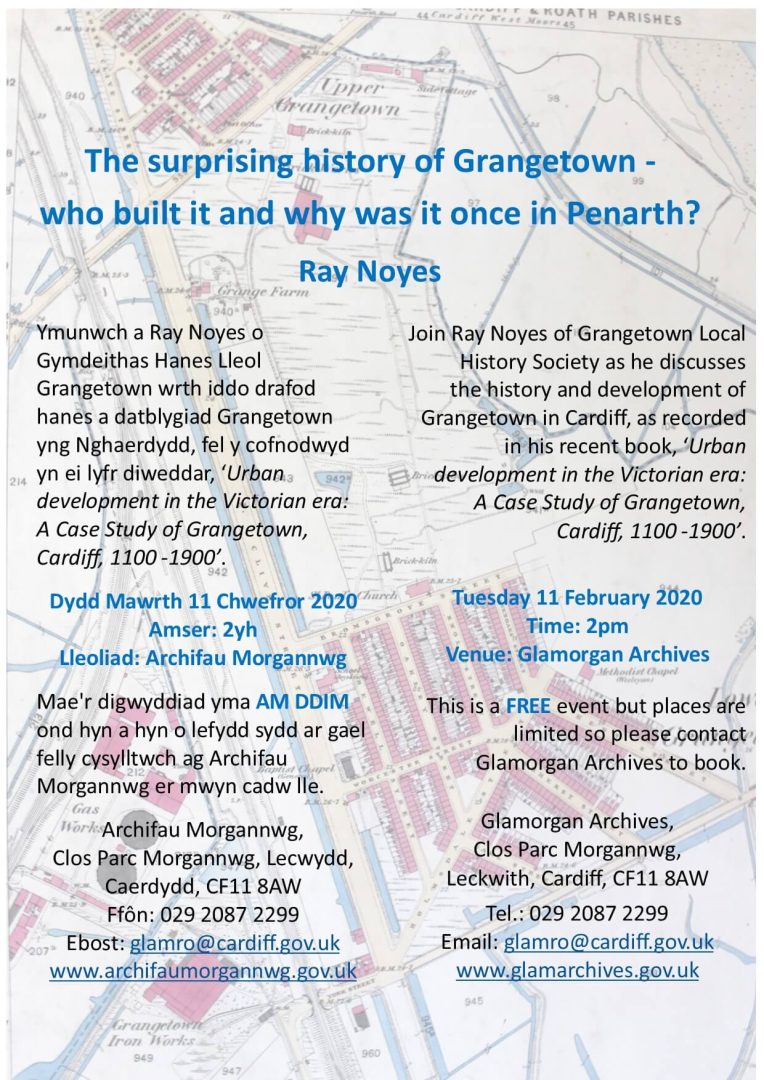 11/02/2020
2:00 pm - 3:00 pm

Glamorgan Archives, Leckwith, Cardiff.
Join Ray Noyes of Grangetown Local History Society as he discusses the history and development of Grangetown in Cardiff, as recorded in his recent book, 'Urban development in the Victorian era: A Case Study of Grangetown, Cardiff, 1100-1900'.
This is a FREE event but places are limited so please contact Glamorgan Archives to book.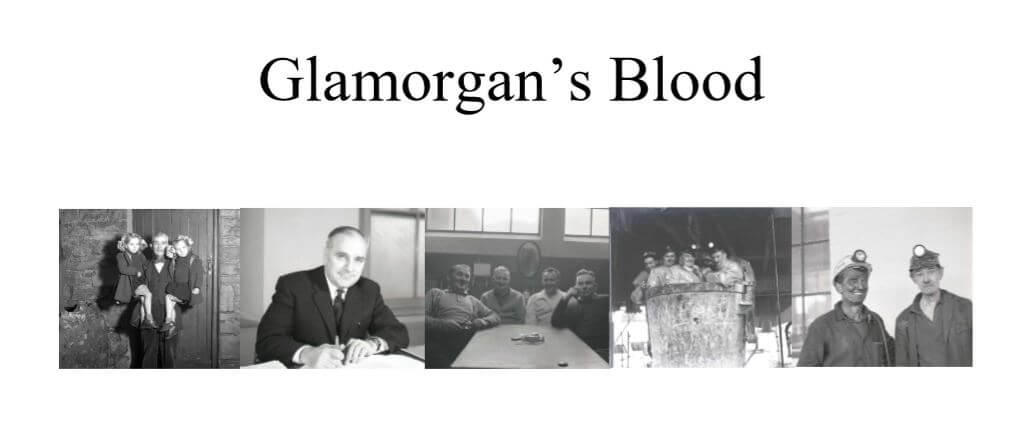 17/02/2020 - 28/02/2020
All Day

Insole Court, Cardiff
Following the completion of the Glamorgan's Blood project to catalogue and conserve the coal collections at Glamorgan Archives, visit our exhibition and find out more about the records of the south Wales coal industry and what they tell us about life in the coalfield.
Mar 2020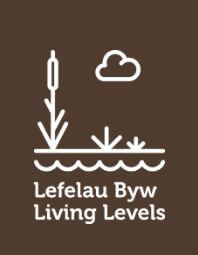 09/03/2020
7:00 pm

Glamorgan Archives, Leckwith, Cardiff.
Professor Martin Bell and the Living Levels Partnership
Join us for a fascinating evening as Professor Martin Bell from the University of Reading demonstrates how archaeological evidence can illustrate the rich record of past human activity and changing environments in the Severn Estuary Levels.
The talk concerns 27 years work on the foreshore archaeology locally. It will include stone age sites including footprints, Iron Age and Bronze Age settlements, at Goldcliff. Martin has appeared on the likes of 'Coast' and 'Time Team' and is an entertaining and engaging speaker – he even brings along artefacts and encourages you to do the same!
To book your place visit https://www.eventbrite.co.uk/e/archaeological-discoveries-on-the-severn-estuary-levels-tickets-86793051353