Glamorgan Archives Blog: Discovering Glamorgan's Past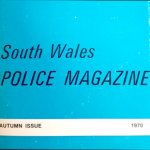 Following the launch of the new South Wales Constabulary on 1 June 1969, the Chief Constable, Melbourne Thomas, was keen to foster activities, including the..
Read More →
If you're seeking information on the impact of the war upon your own family, town or locality, Glamorgan Archives may be able to help.
Our catalogue, Canfod, contains descriptions of over 180,000 items in our collection and is regularly updated with descriptions of new records we receive and new catalogues we create.
Glamorgan Archives serves the County Borough Councils of Bridgend, Caerphilly, Merthyr Tydfil, Rhondda Cynon Taf, Vale of Glamorgan and the City and County of Cardiff.
Glamorgan Archives organises regular FREE events which anyone is welcome to attend.  Our events are based on themes which link to our collections and connect to the community we serve.
Keep an eye on our Events page for details of what's coming up!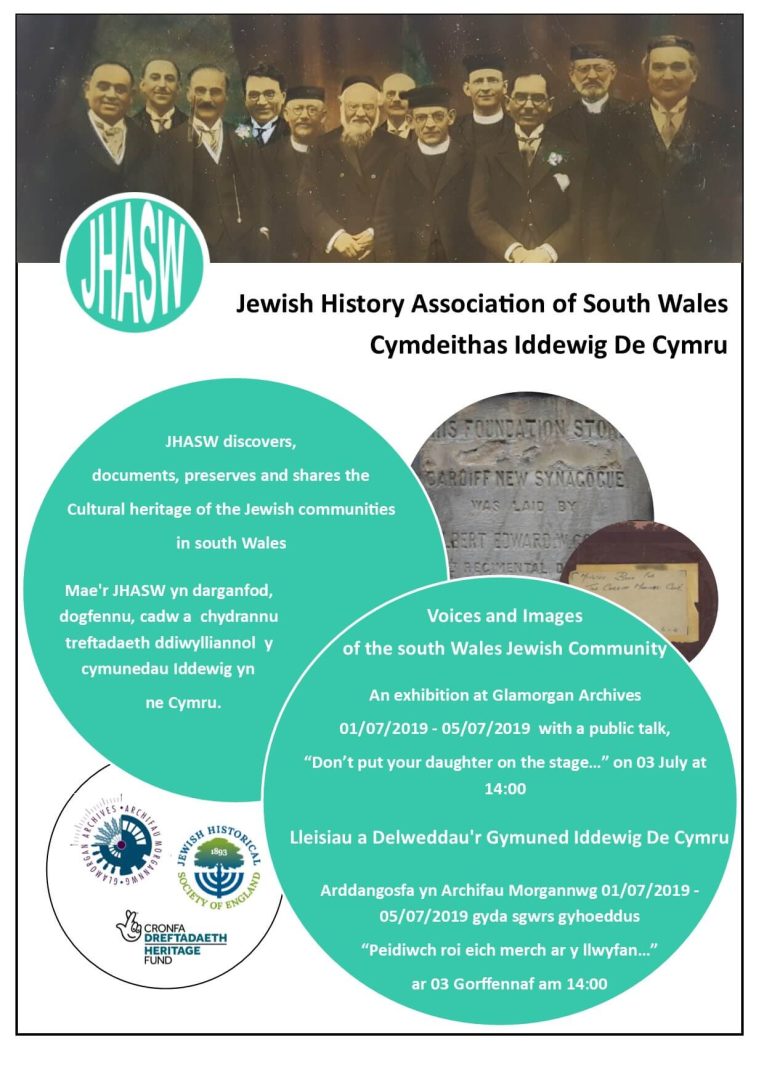 01/07/2019 - 05/07/2019
All Day
Glamorgan Archives, Leckwith, Cardiff.
"First Jewish community in Wales was established in Swansea in 1768, and the first purpose-built synagogue was built there in 1818.  Jewish communities were established in the main cities, and in many smaller valley towns that were flourishing as a result of the industrial revolution.  The Jewish population in Wales peaked in the 1920s and 30s, and then began a slow but steady decline.
According to The Jewish Yearbook, in 1919 there were 400 Jews in Merthyr; in 1939, there were 175, in 1959, there were 40; in 1999, George Black "The Last Jew in Merthyr", died aged 82.
The decline of the Jewish community in Merthyr was, for the most part, echoed throughout the whole of south Wales.
The JHASW exhibition aims to capture the spirit of these communities through excerpts from interviews with those who were there; through the stories of their lives, and their parents' and grandparents' lives.  Who were they? How did they live? Why did they leave?
The exhibition shows what it meant to be part of a Jewish community in south Wales, and how the members of these communities interacted with their friends and neighbours."
see what's coming up
Email, write to us or phone us if you have any questions or to purchase an item from our shop
Glamorgan Archives aims to answer all remote enquiries within 15 working days.