Music played an important part in the lives of colliery workers. Many men joined colliery bands and choirs.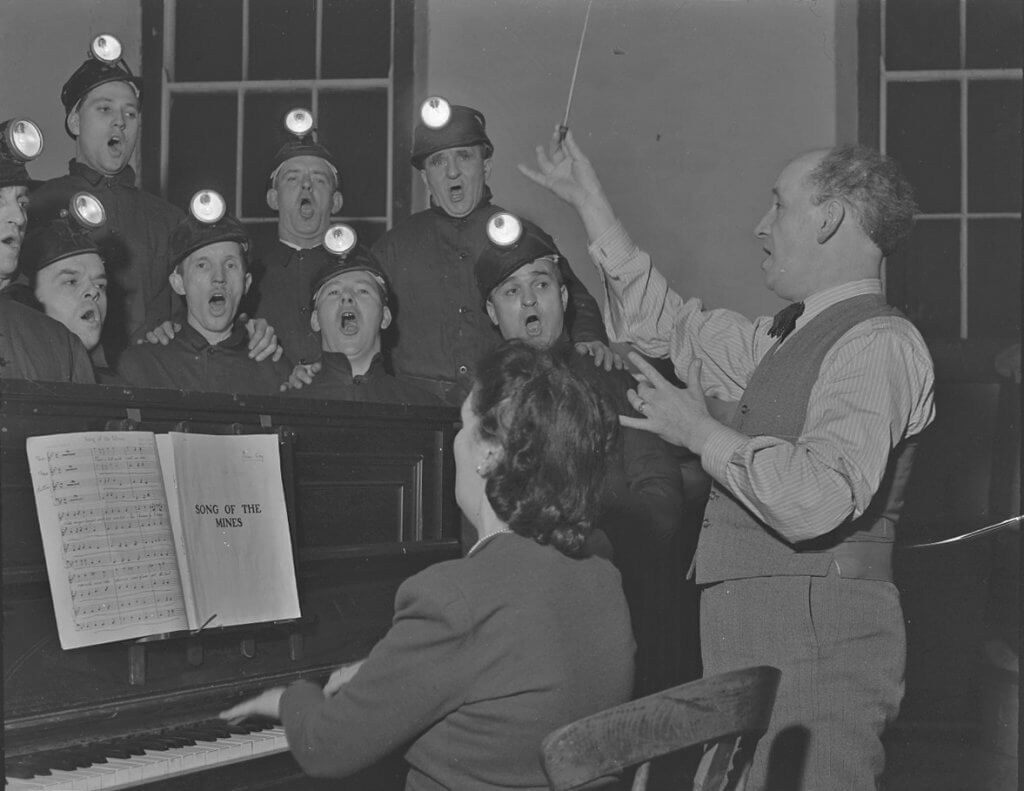 Music and singing were seen as wholesome leisure activities, distracting workers from the pubs – and politics – and keeping them out of trouble.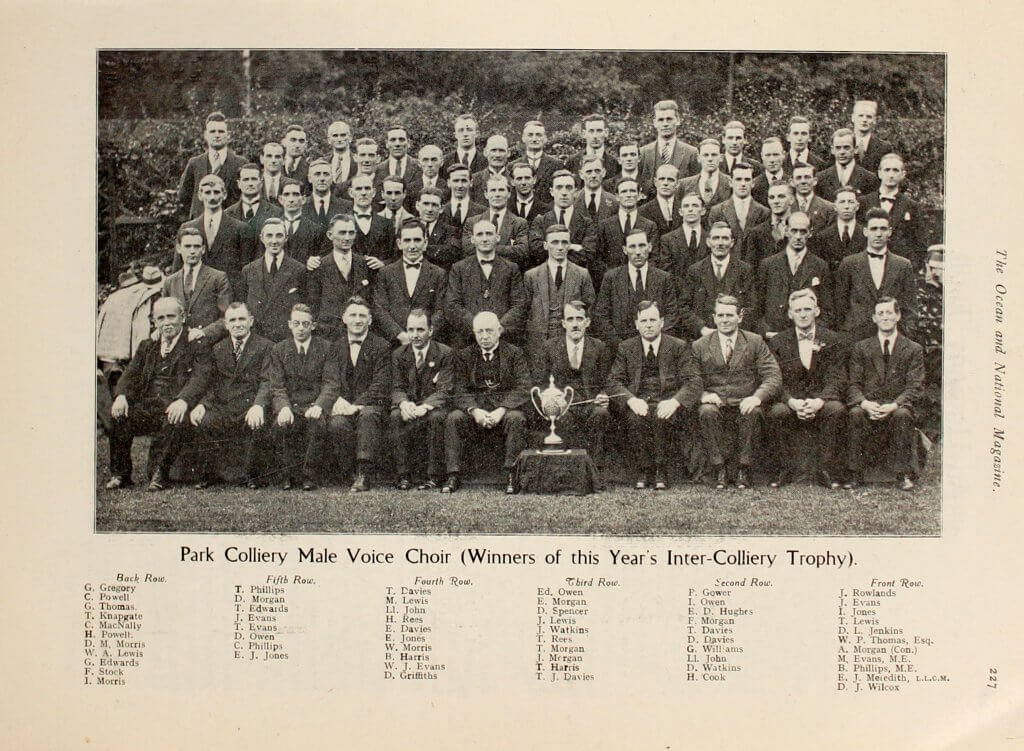 Being part of a choir or band fostered a sense of pride in their colliery. Healthy rivalry between collieries was encouraged, and inter-colliery competitions were hotly contested.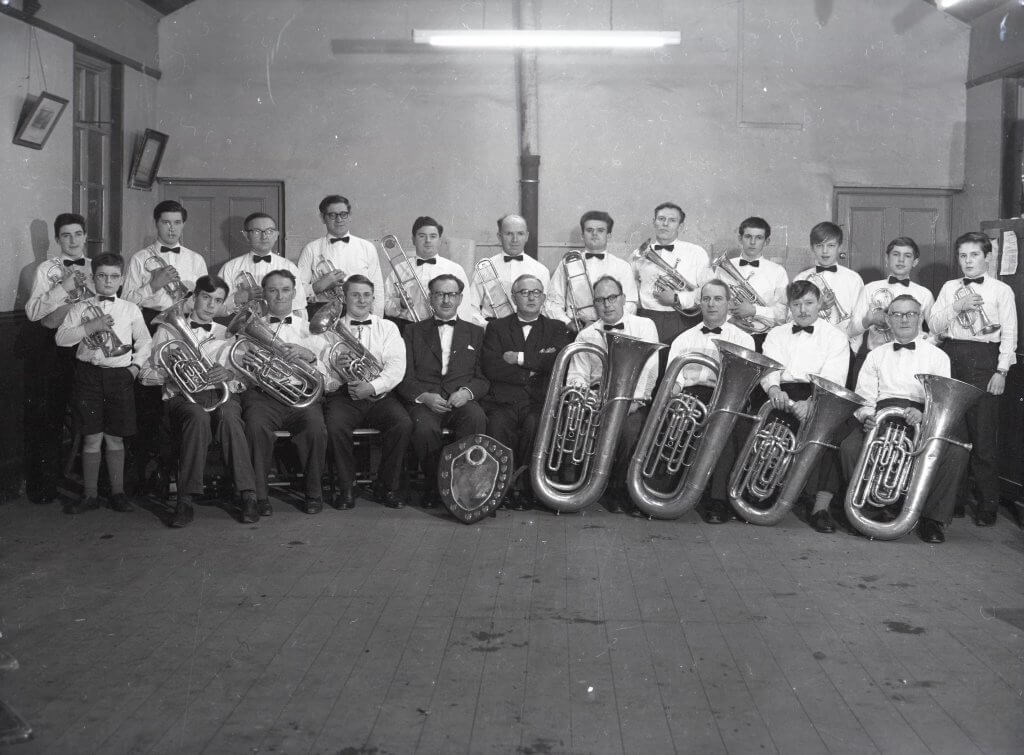 Band members and choristers were ambassadors not only for their workplace but for their village or town.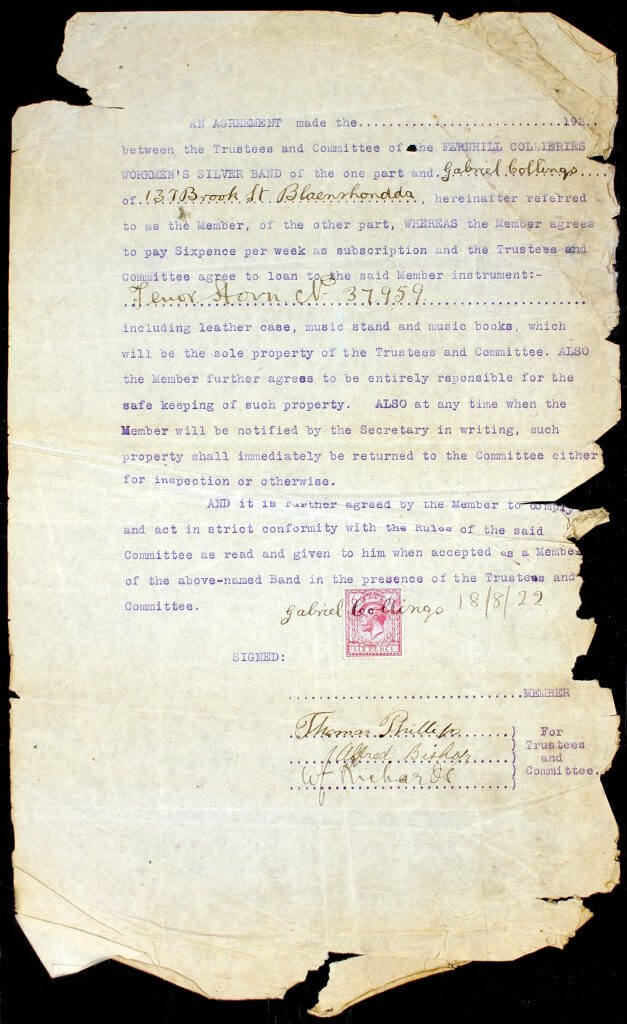 If you wanted to be in a choir or band you had to be committed, and would be expected to contribute from your wages for the purchase of instruments and scores.