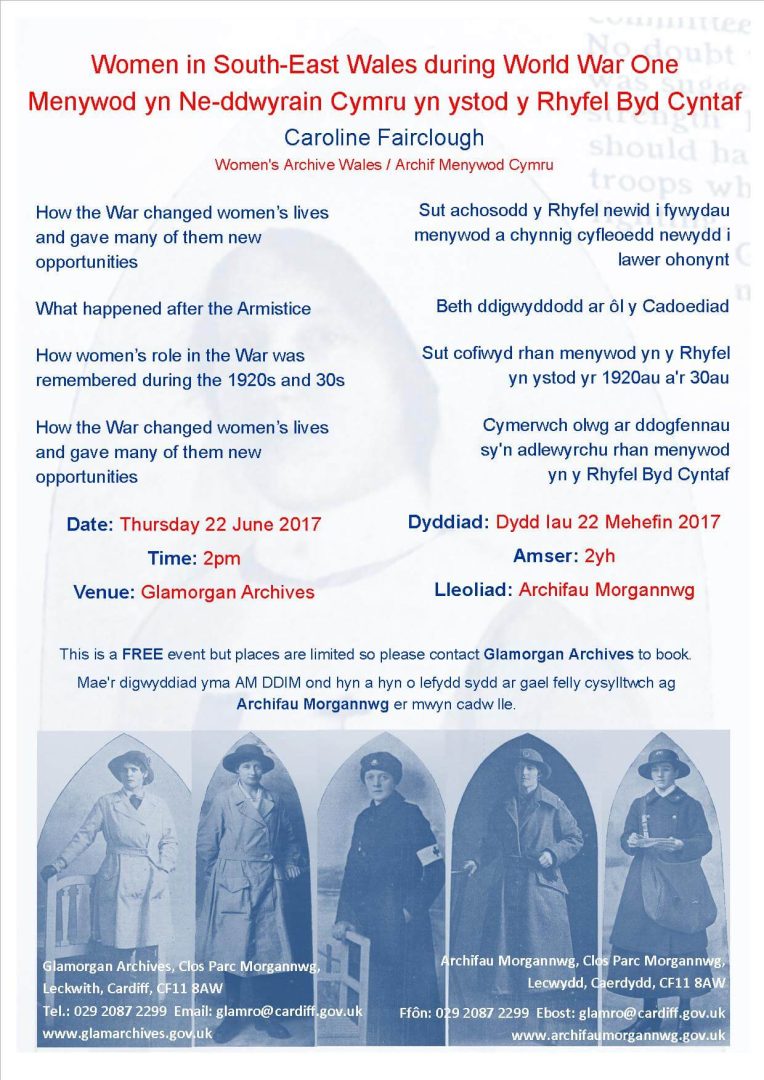 2:00 pm - 3:00 pm | 22/06/2017
How the war changed women's lives and gave many of the new opportunities.
What happened after the armistice.
How women's role in the war was remembered during the 1920s and 1930s.
Take a look at documents that reflect the role of women in the First World War.
Location
Glamorgan Archives
Clos Parc Morgannwg,
Leckwith,
CF11 8AW